We make your business more valuable
Accountants & Business Advisors
Exit Planning & Succession
Strategic Financial Planning
for small to medium sized businesses (SME's),
business owners and individuals.
TALK TO US
who are we?
Business exit planning as a business strategy
Neale Wallace has a passion for educating business owners about business exit planning as a business strategy and of the importance of integrating personal and financial goals & objectives.
Wallace BG has business owners focusing on what they can do to improve the value of their business inclusive of achieving their personal and financial plans.
Taking a collaborative approach to professional advisory, Wallace BG listens to clients and delivers solutions in a timely and reliable manner through an accessible client experience clients can trust.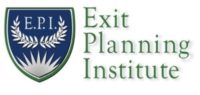 Value, Exit &
Succession Planning
A collaborative approach for business owners wishing to plan for the exit or succession of their business, including maximising the value of their business in alignment with their personal and financial goals & objectives.
We provide services for buying a business and for selling a business, and business valuations.
Strategic Finanical 
Planning
We are an Authorised Representative of Politis Investment Strategies Pty Ltd ABN: 71 106 823 241 AFSL: 253125.
We provide premium financial solutions through a comprehensive service model of financial planning, investment management and account administration, including self managed superannuation funds, based on client personal and financial goals & objectives.
Our service is suited to those who understand the benefits of having their investments managed and administered by a professional organisation.
www.politis.com.au
Business Advisory, 
Taxation & Accounting
We manage the impact of taxation on businesses, business owners & individuals, we identify opportunities, and provide ongoing solutions in an ever changing business & taxation environment.
We provide a comprehensive range of accounting compliance & bookkeeping services supporting business owners and small to medium sized businesses.
knowledge
Feel free to download our selection of useful articles and whitepapers.
Value, Exit & Succession Planning Articles
Strategic Finanical 
Planning
Business Advisory, 
Taxation & Accounting
Phone
Freecall: 1800 770 331
Email
Street
Suite 1, Ground Floor, Enterprise 1
Innovation Campus UOW Squires Way
North Wollongong NSW 2500
Postal
PO Box 1292 Wollongong NSW 2500 Australia